About Us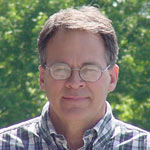 The lead coach and consultant…Charles Eastburn brings over 25 years of management experience from an international Fortune 100 company to your workplace. He knows the ground floor and the top levels of executive decision-making. He is a resourceful problem solver, a scholar-practitioner and a pragmatic diagnostician that operates from a position of integrity. He gets results with both technical and non-technical groups and conducts assessments and workshops that help make a difference for individuals. He is certified by the International Association of Facilitators, a Competent Toastmaster and remains certified as a Senior Professional in Human Resources. He has been a guest speaker at International Quality and Productivity Conferences throughout the USA covering topics such as Performance Management, Retention of Talent, Succession Planning, Metrics in Human Resources, Hiring the Best and Employee Development. He has developed and taught graduate level courses including Trends, Issues and Perspectives in HR, Labor Relations, HR Planning and Organizational Effectiveness for 15 years at Ottawa University. He is engaged in doctoral studies with the Fielding Institute. He is a difference-maker.
WIITY (What's in it for you?) …. You get to look very smart and resourceful by providing opportunities for improvement to your organization at a nominal cost.
The guarantee… If you do not believe that you received what was promised, you will not be charged for services.